Educational Resources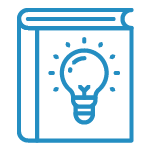 Looking for ways to keep your students engaged in learning? Our educational partners have lots to offer, as well as our teachers who have pulled together great resources!
> LALE WEBPAGE IN ILO KAJIN MAJOL
---
The district's Educational Support Team has created a Sample Schedule, Suggested Learning Resources + Activities and a Social Emotional Learning Guide for parents to support learning with their student.
Each guide includes suggested activities, accommodations to assist learners of all levels, and links to a variety of helpful online tools.
As a reminder, the district's team has worked to be sure these resources meet the needs of learners across grade levels and of all abilities. Activities not marked with a specific grade level can be used by a wide range of students – look in the accommodations section of the resources for tips on making the learning accessible to your student!
If you are having difficulty with the resources or have questions about how to accommodate the activities for your child, please reach out to your child's teacher(s) by email or Seesaw for assistance.
ELEMENTARY SCHOOL RESOURCES:
MIDDLE SCHOOL RESOURCES:
HIGH SCHOOL RESOURCES:
Additional resources will be provided weekly.
Printed copies of these packets will be available at meal delivery sites on Friday.
---
"አገልግሎቶቻችንን ለእያንዳንዱ እና ለሁሉም ተማሪ ተደራሽ ለማድረግ እንጥራለን። የ አማርኛ ቋንቋ የትርጉም እገዛ ከፈለጉ እባክዎን Renee French'ን በ rfrench@dbqschools.org ወይም Taj Suleyman'ን በ tsuleyman@dbqschools.org በኢሜል ያግኙ፡፡"
Ne përpiqemi t'i bëjmë të gjitha burimet tona në dispozicion të çdo studenti. Nëse keni nevojë për ndihmë në shqip, ju lutemi kontaktoni Renee French në rfrench@dbqschools.org ose Taj Suleyman në tsuleyman@dbqschools.org për të rregulluar një përkthyes të rrethit për të ndihmuar.
نحن نسعى لجعل كافة مصادرنا في خدمة اي وكل تلميذ. في حال احتجت لاي مساعدة في الترجمة، الرجاء التواصل مع رينيه فرينش على rfrench@dbqschools.org او التواصل مع تاج سليمان على tsuleyman@dbqschools.org لتنظيم المساعدة من قبل مترجم المقاطعة
Nastojimo učiniti da svi naši resursi budu dostupni svakom studentu. Ako vam je potrebna pomoć nanbosanskom jeziku, molimo kontaktirajte Renee French na rfrench@dbqschools.org ili Taj Suleyman na tsuleyman@dbqschools.org da biste dogovorili pomoć okružnog prevoditelja
我们在努力的能让每一个学生获得所有的资讯,如果你需要中文翻译,请联系Renee French rfrench@dbqschools.org 或者Taj Suleyman tsuleyman@dbqschools.org. 他/她们会安排学区的口译员帮助你。
Nagsusumikap po kaming lahat upang maipa-abot sa bawat mag-aaral o estudyante ang kanilang pangangailangan at magkaroon ng access sa mga resources o materyal na gagamitin sa kanilang pag-unawa at pag-aaral. Kung kailangan po ninyo ng tulong upang maisalin ito sa Wikang Tagalog o Pilipino, ay makipag-ugnayan po kina Renee French sa rfrench@dbqschools.org o kay Taj Suleyman sa tsuleyman@dbqschools.org upang matulungan at maisalin po ito ng aming Tagapag-salin sa Distrito.
Jej kate koj komman bwe aolep menin jiban ko ewor ipped ren tobar aolep rijikuul. Elane kwoj aikuj jiban ikijen Kajin, jouj im kebak Renee French ilo rfrench@dbqschools.org ak Taj Suleyman ilo tsuleyman@dbqschools.org nan komman karok nan an jikuul lewaj rukook nan jiban.
Nos esmeramos por hacer que todos nuestros recursos sean accesibles para todos y cada uno de los estudiantes. Si necesita asistencia en su idioma Español, comuníquese con Renee French al correo electronico rfrench@dbqschools.org o con Taj Suleyman al correo electronico tsuleyman@dbqschools.org con el objetivo de coordinar la presencia de un intérprete del distrito.
เรามุ่งมั่นที่จะทำให้ทรัพยากรทั้งหมดของพวกเราเข้าถึงได้สำหรับนักเรียนทุกคน หากคุณต้องการความช่วยเหลือในเรื่อง <ระบุเป็นภาษาที่แปลแล้วตรงนี้>, กรุณาติดต่อ Renee French ที่ rfrench@dbqschools.org หรือ Taj Suleyman ที่ tsuleyman@dbqschools.org เพื่อจัดสรรล่ามในเขตพื้นที่ที่จะช่วยเหลือ
Chúng tôi cố gắng để tất cả các tài nguyên của chúng tôi có thể truy cập được cho mọi học sinh. Nếu bạn cần hỗ trợ về <Ngôn ngữ>, vui lòng liên hệ với Renee French tại rfrench@dbqschools.org hoặc Taj Suleyman tại tsuleyman@dbqschools.org để được sắp xếp một thông dịch viên hỗ trợ.